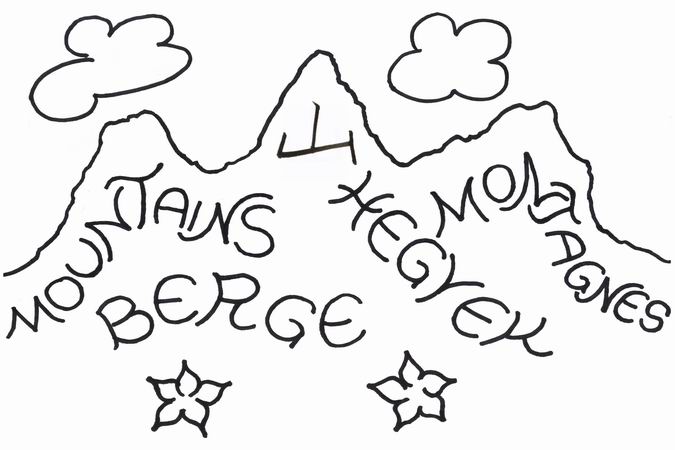 I leave in the light of the morning.
My first steps are still hard to go.
The way is long. I suspire.
My forehead is dripped with sweat.
I feel every minute. My pulse beat sets my speed.
My feet are walking on gravel paths, through meadows,
through green oasis overgrown with moss and big trees and over stones.
The way is steep. Everything that seemed to be unattainable, is so close now.
Every step is important – a look in the deep,
a look into the distance and back again –
a look from stone to stone, from step to step.
The aim in front of my eyes, to achieve the aim,
to feel the aim, to enjoy the aim ...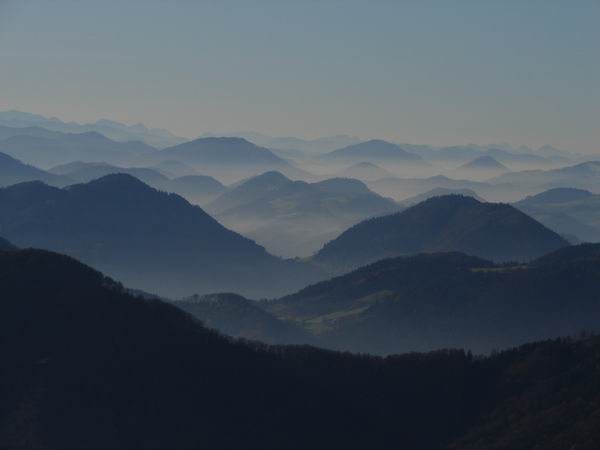 Fog
November 2005